CHW Training Facilitators
CCHA's Training Facilitators team consists of five experienced Community Health Workers with expertise in a variety of health fields. The Training Facilitators organize and lead CCHA's training events with the goal of educating others on solutions to address community health inequities.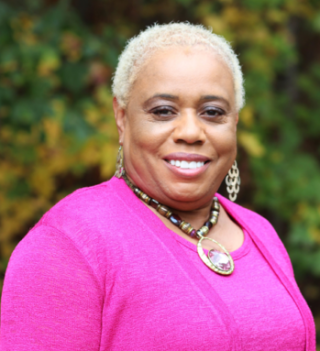 Virginia Berry White, BSW MSW, LMSW, CCHW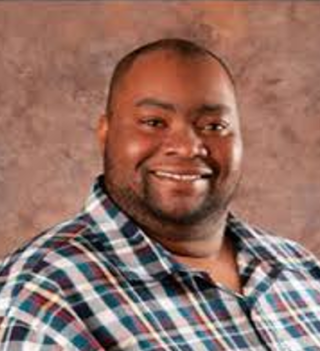 Marek Calhoun, BA, MA, CHW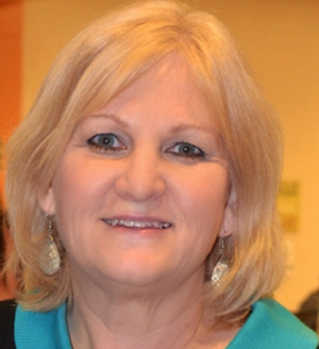 Virginia Berry White
Virginia has made significant contributions to the health and quality of life of women, infants, fathers, and children in rural South Carolina for the past twenty-five years. Her work has included director for a Community-Based program called Family Solutions, a program of the South Carolina Office of Rural Health; Coordinator for the Resource Mothers program with the Department of Health and Environmental Control, and domestic violence & rape survivors with CASA Family Systems. For twenty-two years, Virginia directed 1.4 million-dollar federal projects awarded by Health Resources Services Administration (HRSA). Over the course of the twenty-two years, built a six county-wide consortium to include clinicians.
Virginia grew up in Orangeburg and had first-hand experience with perinatal (around birth) health services as the mother of three children born and raised in the Orangeburg area. This experience gave her insights into rural community dynamics as an African American woman. Services not available to her and system barriers, she has become that voice and advocate for families in under-resourced rural communities. The work done has made all the difference in the success of the program.
Virginia understands the pervasive impacts of poverty, racism, and lack of hope. She understood that too often women who were pregnant did not seek care early in their pregnancy for multiple reasons, including not knowing they were pregnant, women had been pregnant before, the difficulty in getting an appointment, not having transportation, not having health insurance or in need of help applying for Medicaid or other assistance, and lack of faith in the health-care delivery system.
Virginia was one of several statewide members that were instrumental in forming a Community Health Workers Association and has served on the Executive Board. She understands the importance of the concept of a community health worker, for example, a trusted member of the community, understands life's experiences and social determinants of health along with having the ability to serve as a liaison between the health/social service, and the community.
Marek Calhoun
Marek resides in Darlington, SC, and has lived in Darlington County since 2001. Marek currently serves as the Director of Social and Community Services for CareSouth Carolina's Community Health Services Division. CareSouth Carolina is a Federally Qualified Health Center (FQHC) in the Pee Dee Region of South Carolina. Marek received his B.A. in Psychology and Criminology from Coker University. He later received an M.A. degree in Community Mental Counseling from Webster University and an M.S. degree in Administration of Justice and Security from the University of Phoenix. Marek is a retired member of the Hartsville Police Department retiring in 2006 where he received several commendations during his time with the Hartsville Police Department.
Marek has been with CareSouth Carolina for the past 13 years beginning his career in its Vantage Point Division which serves as the Pee Dee area Aging and Disability Resource Center (Area Agency on Aging). With Vantage Point Marek served as the Regional Long Term Care Ombudsman for the Pee Dee Region working with residents of long term care facilities and their families. Marek later accepted a position with CareSouth Carolina's Operations Division as a Site Administrator overseeing several medical centers within CareSouth Carolina. Marek was later promoted to the Community Services Manager and then in August of 2019 promoted to Director of Social and Community Services, the position he currently holds. Marek serves on several boards and advisory councils, including the Advisory Council for both the New Beginnings Transitional Women's Shelter and South Carolina Agricultural Worker Health Program. In addition, Marek serves on the Board of Directors for the Darlington County Habitat for Humanities, Chesterfield County First Steps, and South Carolina Community Health Worker Association. Marek is a South Carolina Community Health Workers Ambassador with the Community Health Worker Institute. Marek is also a Behavioral Interventionist, working closely with children and families to provide behavior modification, psychosocial rehabilitation, and family support services.
Marek is a diehard football fan and enjoys cheering on the Las Vegas Raiders. Marek enjoys cooking and spending time with his family, especially his wife Eutashia, who he recently married in May 2019, and his son Messiah who affectionately goes by the nick name "Bubba". When asked what drive and motivates him, Marek says "I want to make a difference in the lives of people, that's what drives me every day; knowing that CareSouth Carolina, my team and I have touched and made a difference in the lives of those in the community we serve."
Terri Jowers
Living in Williston in rural Barnwell County, Terri has a passion for meeting the needs of underserved South Carolinians in every county. She has worked as a Victim Advocate and Coordinator of a county Guardian ad Litem program.
As the Director of Healthy Columbia, Terri and her team worked to establish the original CHW credentialing process in South Carolina. She is excited by the progress the SCCHWA is making to improve CHW training and in developing a SCCHWA Credentialing Council to ensure the best quality CHW workforce possible. Terri is also convening a workgroup to address CHW Supervisor training and establish best practices for medical practices working in underserved communities. She advocates vigorously for policies to expand the role of CHWs in South Carolina.
Terri is a farmer, mother of two sons, caregiver, political activist, community organizer, church leader, and kayaker.
Sarah Covington-Kolb
Sarah has a Masters in Social Work and a Masters in Public Health from the University of North Carolina at Chapel Hill.
For over nine years, she managed the implementation, training, and research for the CenteringPregnancy model of group prenatal care for over 400 groups in Greenville, as well as more than 20 practice sites around the state. She has gone on to provide training and technical assistance for group prenatal care with Group Care Global in Paraguay and China.
She loves all aspects of public health work, with many communities and agencies. Before Centering Pregnancy, she managed a health collaborative for the Durham County Health Department, coordinated large refugee relief programs in the US and Africa with the International Rescue Committee, led international education seminars in Europe with International Uddannelses Center, conducted research in Mexico with Milenio Feminista, and assisted Prospect Hill Community Health Center with farmworker health outreach.
Her specialties are facilitative training and education, research coordination, supporting teams through systems change, data collection and analysis, grant writing and reporting, and program implementation. She speaks Spanish and is particularly interested in eliminating health inequities for communities of color here in the US.
She lives in Greenville with her family, too many cats, a garden she always needs to weed, a dance class she has to get to, and many bookshelves.
Cartia Higgins
Cartia Higgins is a Community Health Worker Researcher for the Community Health Alignment Center (CCHA) within the University of South Carolina Arnold School of Public Health. She has over a decade of experience working in the healthcare field serving in several communities helping the underserved population. She is an experienced Community Health Worker who has developed a passion for helping others. Cartia is a training facilitator for CCHA and has been working in this capacity since 2020. She is also a member of the SC Community Health Worker Association and the National Association of Community Health Workers.
Additionally, Cartia sits on the board for Girls on the Run, a nonprofit organization in the upstate. Cartia is passionate about community engagement, building relationships, making connections, and having that authentic relationship with the people she engages with.