CHW Training Facilitators
CCHA's Training Facilitators team consists of experienced Community Health Workers with expertise in a variety of health fields. The Training Facilitators organize and lead CCHA's training events with the goal of educating others on solutions to address community health inequities.
Center for Community Health Alignment Training Facilitators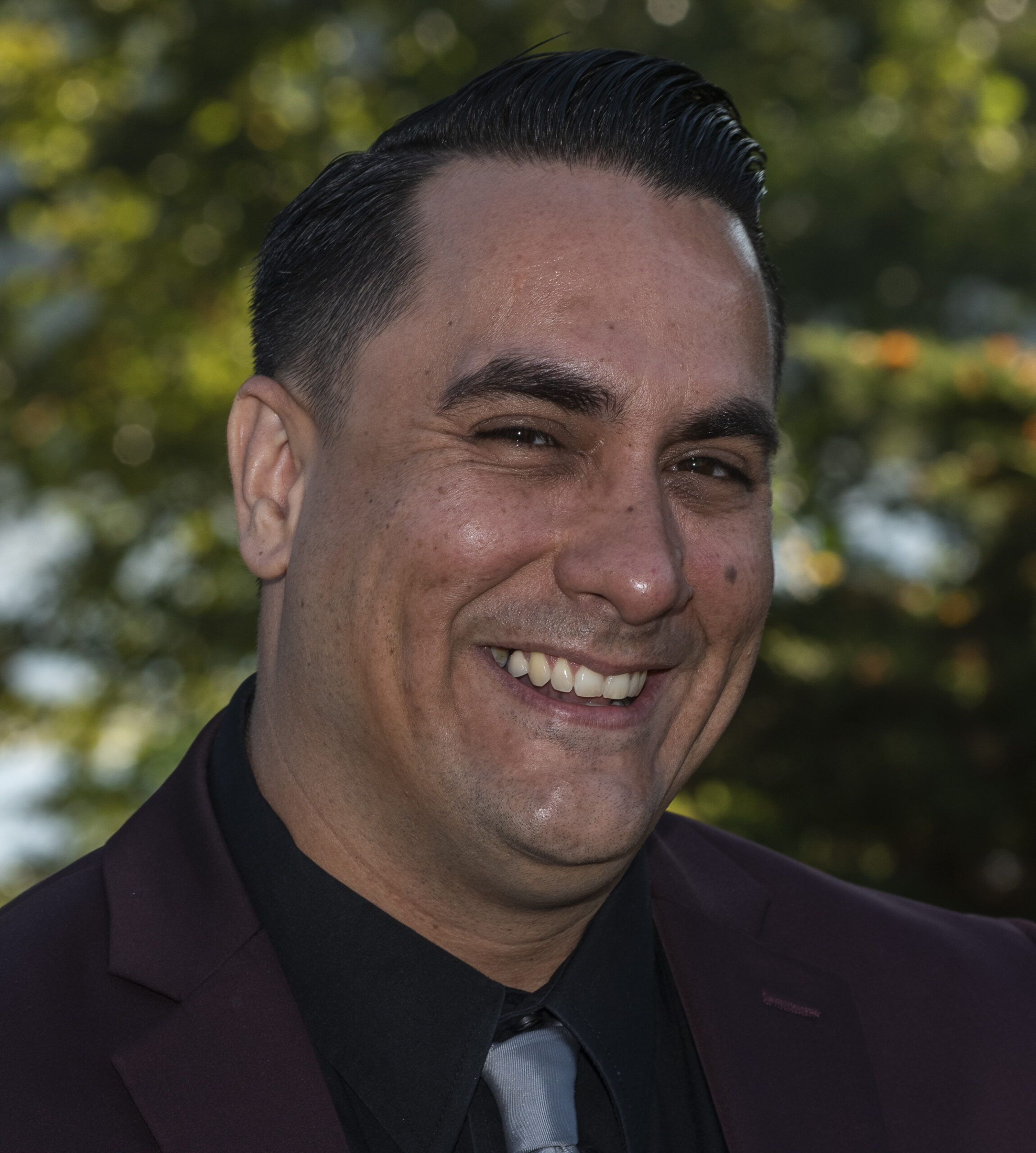 Mike Young CCHW, Director of Equity, Diversity, and Inclusion
Carmen Blanco CCHW, Training Specialist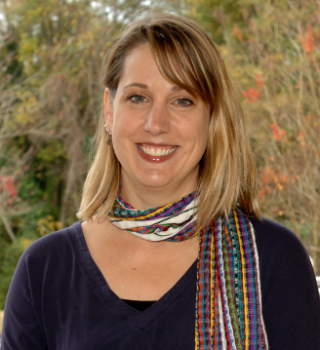 Sarah Covington-Kolb, Perinatal Programs Manager
Ana Cossio CCHW, PASOs Training Manager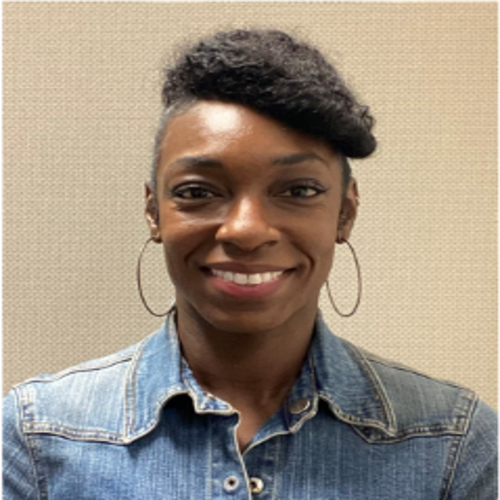 Tiquita Stewart CCHW, Training Specialist
Romaine Stephens, CLC, CCHW
Whitney Davis CCHW, Community Health Manager
Carmen Blanco
As a Training Specialist for CCHA's Community Health Worker Institute, Carmen will assist in the development and implementation of trainings that help increase the capacity of Community Health Workers and community-serving organizations.
Carmen brings years of experience working in community health & wellness, addressing areas such as: physical fitness/nutrition, behavioral & mental health, homelessness, and chronic disease prevention. Prior to joining CCHA, Carmen worked as a Substance Misuse Preventionist, Community Health Worker, Adjunct Professor, and fitness professional. She has also served as an AmeriCorps and Peace Corps volunteer.
Carmen is a proud Washingtonian (DC) and a graduate of the University of Maryland. She is a member of the SC Community Health Worker Association, SC Association of Prevention Professionals and Advocates, and (fun fact) is a 250-hour registered yoga teacher trained in trauma-informed practice.
Carmen sits on the Board of Directors for Rise in Resiliency, a nonprofit currently working abroad with local community leaders to support grassroots initiatives. Carmen strongly believes in the power of community as a driving force to affect inequity, stigmas, and injustice. She is passionate about social justice and is excited to be a part of the CCHA team where she can assist in addressing health inequities
Tiquita Stewart
Tiquita Stewart is a Training Specialist for CCHA's Community Health Worker Institute. As a Certified Community Health Worker (CCHW), Diversity, Inclusion and Health Equity Specialist (DIHE) and 20-year military veteran. Her community outreach experience spans more than 20 yrs. and includes connecting low-income individuals and families to primary and specialty care, leading healthy food access and education programs and grassroots cultural humility advocacy and training.
Experiencing first-hand the strain and stress chronic disease places on individuals, families, and communities alike, Tiquita found her calling and a health educator and health equity advocate. She serves as Chair of the Tri-County Diabetes Coalition, where she organizes and leads diabetes prevention and management projects in support of the Healthy Tri-County and Diabetes Free SC statewide goals and initiatives.
Tiquita is a graduate of Eastern New Mexico University, where she earned her BS in Family & Consumer Sciences – Nutritional Science. She is currently attending Western Governors University with the goal of earning her master's in healthcare leadership.
When she is not actively involved in community engagement, she enjoys cooking global dishes with her husband, going to the beach (every chance she gets) and spending quality time with her boys and extended family!
Romaine Stephens, CLC, CCHW
Romaine Stephens joined the Family Solutions staff in 2010. Romaine currently serves as the Community Engagement Specialist with Family Solutions.
In April 2011, she received certification as a lactation consultant, allowing her to provide breastfeeding education and help mothers develop positive attitudes toward breastfeeding by reducing stigma surrounding this practice.
Romaine is also a reproductive health specialist for Family Solutions. In this role, she educates and connects women and men to reproductive and contraceptive care at partnering health care locations.
Romaine received her masters degree in human resource management and a Bachelor of Arts degree from South Carolina State University.
Sarah Covington-Kolb
Sarah has a Masters in Social Work and a Masters in Public Health from the University of North Carolina at Chapel Hill.
For over nine years, she managed the implementation, training, and research for the CenteringPregnancy model of group prenatal care for over 400 groups in Greenville, as well as more than 20 practice sites around the state. She has gone on to provide training and technical assistance for group prenatal care with Group Care Global in Paraguay and China.
She loves all aspects of public health work, with many communities and agencies. Before Centering Pregnancy, she managed a health collaborative for the Durham County Health Department, coordinated large refugee relief programs in the US and Africa with the International Rescue Committee, led international education seminars in Europe with International Uddannelses Center, conducted research in Mexico with Milenio Feminista, and assisted Prospect Hill Community Health Center with farmworker health outreach.
Her specialties are facilitative training and education, research coordination, supporting teams through systems change, data collection and analysis, grant writing and reporting, and program implementation. She speaks Spanish and is particularly interested in eliminating health inequities for communities of color here in the US.
She lives in Greenville with her family, too many cats, a garden she always needs to weed, a dance class she has to get to, and many bookshelves.
Mike Young 
Mike moved to South Carolina from California in 2011 to study cultural anthropology at UofSC and conducted research with remote indigenous communities in the jungles of Guatemala spending almost an entire year living with them participating in typical daily life activities to better understand their experiences. Earning the trust of entire communities, being the only outsider, and collaborating in ways that supported them in ways that worked best for them became second nature. Mike got his masters in 2013 and after reaching ABD status in his doctorate program finishing all his coursework with a 4.0 throughout his graduate school career, he decided to leave academia. Mike wasn't interested in only studying community, how people connect, share, support, and understand one another. He is passionate about putting these principles into action and positively impact the livelihoods of others. Mike Young is now the Director of Equity, Diversity, and Inclusion at the Center for Community Health Alignment and PASOs under the Arnold School at Public Health at the University of South Carolina.
Previously Mike was the Co-Interim Executive Director and Director of Capacity Building at PASOs where he worked to strengthen South Carolina's Latinx communities by overseeing and supporting a statewide team of Community Health Workers/Promotores and strengthening networks in their ability to address the strengths and needs of the community through trainings, technical support, and customized support for partners and coalitions. Mike is also a Fellow of the Diversity Leaders Initiative at the Riley Institute, a Board of Directors Member for South Carolina Community Economic Development (SCACED), and a member of several equity and inclusion coalitions, and regularly gets invited by state, regional, national, and local governmental and nongovernmental entities to speak about diversity, equity, inclusion, implicit bias, anti-racism, and other social issues. Other interesting bits of info about Mike– his mom is from El Salvador, he lived in Puerto Rico, he is a poet, he used to keep bees, he has a giant tortoise, he won the okra eating contest at the Irmo Okra Strut six years in a row, and he is the singer of a socially conscious rock band- The Haves.
Whitney Davis 
 Whitney Davis is from Hartsville, SC and graduated from Mayo High School for Math, Science, and Technology in 2004. From there she went to college and attended Coastal Carolina University, graduating in 2008 with a Bachelor of Science degree in Political Science with a minor in Communications. Whitney previously worked with Teen Pregnancy Prevention in Chesterfield, SC. There she gained experience with youth, reproductive health education, contraceptive use, and planned and unplanned pregnancies. Whitney is currently a member of the University of South Carolina Arnold School of Public Health Community Health Worker Ambassador Program and a graduate of the 2019-2020 Leadership Hartsville Class. In addition, she is the Community Health Manager and lead Family Planning Health Worker for Darlington County First Steps in Hartsville, SC.
Whitney is passionate about working with and advocating for the community and providing needed resources with a special emphasis on connecting with mothers