Julie Smithwick, Executive Director
Bio
Julie Smithwick has over twenty-five years of experience working alongside communities and families to find solutions to address health and social inequities. Trained as a Community Health Worker in Ecuador, Julie founded and led PASOs, a community-based organization that works alongside community leaders to promote change through collective action. While leading PASOs' statewide team of Community Health Workers, Julie helped found the South Carolina Community Health Workers Association in 2014. Julie is a member of the state leadership team of the Alliance for a Healthier South Carolina where she leads the statewide Health Equity Action Team. Julie is also on the Boards of Directors of various organizations including the National Association of Community Health Workers, Cooperative Health, and the Blue Ridge Institute for nonprofit leaders. Julie is passionate about meaningful community engagement, leadership development and addressing racism and health inequities.
Andrea Heyward, 
Deputy Director
Bio
Andrea Heyward has over a decade of experience working in the public health and health care sectors. She has supported the efforts of numerous community-based and health care organizations providing expertise in areas of community health, adolescent health, maternal and child health, women's health, rural health and the integration of evidence-based models to include the Community Health Worker (CHW) model. She is an experienced program manager and capacity-building professional; having established skills as a technical assistance provider, quality improvement coach, and trainer. She is also an experienced grant writer and reviewer. Andrea is most proud of her work as a health educator, working alongside community health workers across the state to improve access to prevention education, resources and health care services.  Her passion for health equity and utilizing the strengths of communities to foster change brought her to the Center for Community Health Alignment.
Andrea completed a Master of Health Science degree in Health Education and Health Communication from Johns Hopkins Bloomberg School of Public Health in 2010. She received additional certification in Health Communication with a focus in social and behavior change communication. Andrea is also proud alumni of the University of South Carolina, having received a Bachelor of Arts in Experimental Psychology and minor in Health Promotion, Education and Behavior. She is also a Master Certified Health Education Specialist.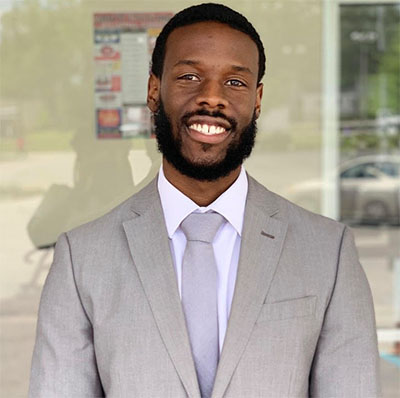 Dom Francis, 
Training Coordinator
Bio
Dom Francis is the Training Coordinator for the Center for Community Health Alignment within the University of South Carolina's Arnold School of Public Health. He brings to the table over 4 years nuanced public health experience in areas including fitness, qualitative evaluation, and workforce development. As the Training Coordinator, Dom's primary role is to develop curricula and facilitate training for the Center's anchor initiative, the Community Health Worker Institute. The institute currently offers Community Health Worker Core Competency Training which was approved by the South Carolina Community Health Worker Credentialing Council. Dom is excited to spearhead the Institute's offering of this training and looks forward to developing and delivering specialty track training in the near future.
Dom also serves as an active member of the South Carolina Community Health Worker's Association and is a part of the SCCHWA Annual Conference Subcommittee. Further supporting a mission focused on collaborative effort and improving the health of the community, Dom serves as a co-chair for the Community-Based Organization subcommittee within the 2020 Census Complete Count Committee for the City of Columbia. Dom is a two-time Gamecock. At USC, he received both his Bachelor's of Science in Exercise Science and Masters in Public health: Health Services, Policy, and Management emphasis. With a passion for studying and addressing public health issues within his home state, Dom fully supports the center's mission of "Working together to magnify equitable health."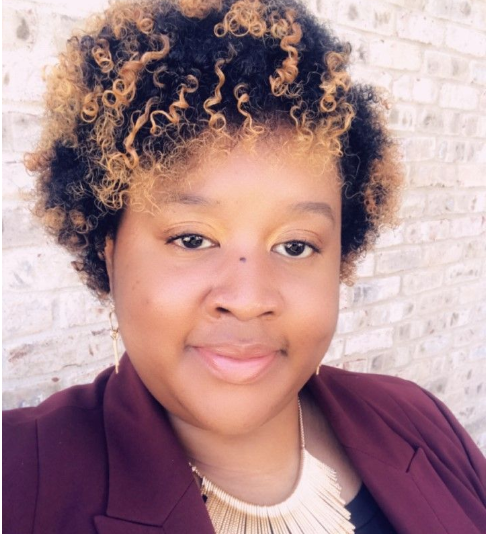 Kim Rawlinson, 
Community Health Worker Specialist 
Bio
Kimberly brings over ten years of experience to CCHA in health disparity reduction by fostering community outreach and engagement in underserved and rural communities in South Carolina. She has spent most of her public health career working with academic and community-based organizations coordinating and conducting cancer-related community outreach programs. As the Community Health Worker Specialist, Kimberly's primary role is to coordinate a community-based research project centered on meaningful community engagement, assist with integration of the community health worker (CHW) model into organizations and health systems, and provide support to CHWs and organizations.
Kimberly is a graduate of the University of South Carolina's Arnold School of Public Health, where she received a Master's Degree in Public Health. She received a Bachelor of Science Degree in Biology from Tuskegee University.
She enjoys working for and collaborating with organizations whose focus is to improve health equity for all people. It is through the CCHA that Kimberly believes that she can bring about change and help to bring a voice to those who are most affected by health inequities.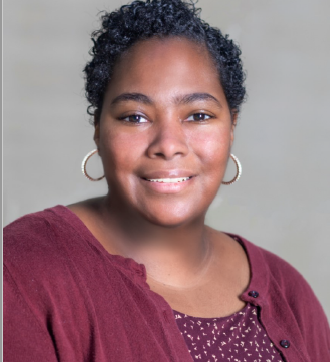 Melody Meanor, 
Training Specialist 
Bio
Melody was born and raised in Brooklyn, NY. Currently, she resides in Columbia, SC. She has a bachelor's in social work and a master's in health care administration. Melody developed a passion for helping others in her childhood. She saw many people in her personal life as well as her community who were affected by health and social disparities which ultimately shaped her career path. Professionally, she spent the first seven years of her career working in the field of social services working in psychiatric hospitals, residential treatment facilities for youth, department of social services, memory and skilled nursing care, and medium security correctional institution.
In 2011, she transitioned her career to the health care industry by working for multiple affiliates at Planned Parenthood as well as working privately for a local OB/GYN office. Additionally, she spent most of her life volunteering and most recently she has had the opportunity to serve for AmeriCorps Vista program for the service year of 2019-2020 at ReGenesis Health Care. During her AmeriCorps service she was provide support in the areas of quality, risk management, and community-health programming. She is excited to be apart of University of South Carolina School of Public Health – Center for Community Health Alignment (CCHA) and to work with such a passionate and dedicated team.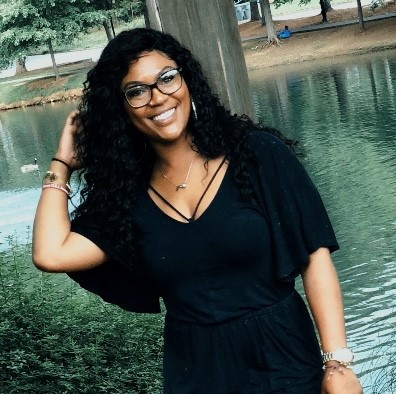 Cartia Higgins, CHW Researcher in Spartanburg, SC
Bio
Cartia Higgins is a Community Health Worker Researcher for the Community Health Alignment Center (CCHA) within the University of South Carolina Arnold School of Public Health. She has over a decade of experience working in the healthcare field serving in several communities helping the underserved population. She is an experienced Community Health Worker who has developed a passion for helping others. Cartia is a training facilitator for CCHA and has been working in this capacity since 2020. She is also a member of the SC Community Health Worker Association and the National Association of Community Health Workers.
Additionally, Cartia sits on the board for Girls on the Run, a nonprofit organization in the upstate. Cartia is passionate about community engagement, building relationships, making connections, and having that authentic relationship with the people she engages with.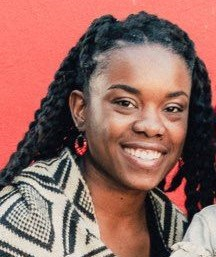 Jemia Jefferson, CHW Researcher in North Columbia, SC
Bio
Jemia was born and raised in Columbia, South Carolina. Although higher education temporarily took her away, she always knew she would return to her roots and give back to the village that helped her become who she is today.
Inspired by her high school physical education teacher, Jemia found an interest in the field of health and wellness. She merged her passion of helping others with her love of health, to explore what the field had to offer. As various health disparities continue to plague minority communities, Jemia is on a mission to help educate others on living a healthy lifestyle. She has helped to organize community health fairs, testing sites, and screenings for the underserved populations. Jemia especially enjoys working with youth and teens, as she feels it is a population that is often overlooked. 
Jemia currently conducts physical activity and nutrition research with youth. She is a former middle/high school health and physical education teacher. Additionally, she has also worked in maternal and child health education with Palmetto Healthy Start. Jemia is always looking for new opportunities to educate and lend a hand in her community. She is excited about working with CCHA!
Jemia holds a Master of Arts degree in Physical Education from the University of South Florida, and a Bachelor of Science degree in Health/Wellness from Winthrop University.  In her spare time, she enjoys hanging with her family, cooking and traveling.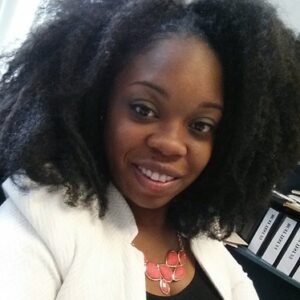 LaShandra Morgan, CHW Researcher in Orangeburg County, SC
Bio
LaShandra Morgan is a health educator who works with the South Carolina Department of Health & Environmental Control-Lowcountry Community Systems Team to assists communities in reducing the incidence and prevalence of chronic disease and to work on policies, systems, and environmental (PSE) changes. She holds a Bachelor of Science degree in Biology and Chemistry, a Master of Public Health degree, and is currently finishing her Doctor of Education degree.
 LaShandra believes that everyone deserves to have the best quality of life possible regardless of who they are, where they are from, or their level of income. For this reason, she makes sure to weave health equity into every project she takes on.
LaShandra is proud of the collaborative work she has done with the Bamberg County Community Rural Arts Work League (CRAWL) to improve the health of those that live in Bamberg County, SC through pedestrian planning, park revitalization, etc.; the Healthy Tri-County Diabetes Coalition to help expand the National Diabetes Prevention Program into the rural pockets of the Berkeley, Charleston, Dorchester Counties, and her drug/tobacco prevention work through Smoke-Free Lowcountry and the Berkeley County Prevention Board.
 LaShandra is most proud of her work with healthy food access. She has been able to achieve increasing healthy food access with low-income and rural populations by helping to establish and a non-profit organization called Growing COB who has teamed up with Eat Smart Move More SC, the Tri-County Health Network, and the South Carolina Association for Community Economic Development (SCACED), various libraries, as well as others to increase healthy food access through community gardening in low-income communities and food deserts. LaShandra has also had experience with starting food pantries and transforming food pantries into "healthy" food pantries. LaShandra explains that while food pantries are in the business of alleviating hunger, they simultaneously increase people's risk of chronic disease and decrease health outcomes because a lot of the food that is donated and distributed is unhealthy. Because of this phenomenon, LaShandra links food pantries with local farmers and coordinates gleaning efforts so that food pantries can give away fresh produce.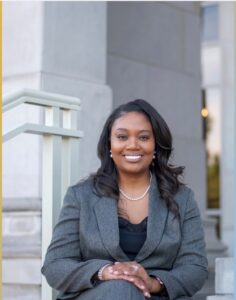 Whitney Davis, CHW Researcher in Darlington County, SC
Bio
Whitney Davis is from Hartsville, SC and graduated from Mayo High School for Math, Science, and Technology in 2004. From there she went to college and attended Coastal Carolina University, graduating in 2008 with a Bachelor of Science degree in Political Science with a minor in Communications. Whitney previously worked with Teen Pregnancy Prevention in Chesterfield, SC. There she gained experience with youth, reproductive health education, contraceptive use, and planned and unplanned pregnancies. Whitney is currently a member of the University of South Carolina Arnold School of Public Health Community Health Worker Ambassador Program and a graduate of the 2019-2020 Leadership Hartsville Class. In addition, she is the Community Health Manager and lead Family Planning Health Worker for Darlington County First Steps in Hartsville, SC. 
Whitney is passionate about working with and advocating for the community and providing needed resources with a special emphasis on connecting with mothers.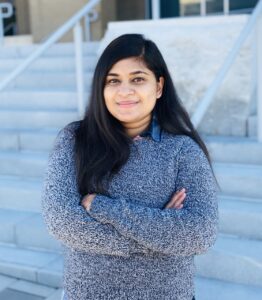 Dakshu Jindal, 
Graduate Assistant
Bio
Dakshu Jindal is a doctoral student in the department of Health Services Policy and Management at the Arnold School of Public Health, University of South Carolina. She received her masters and bachelor's degree in Economics and has over 4 years of work experience in health policy and financing in developing countries such as India and the Philippines. Her research interest includes tobacco cessation, maternal and child health, community health and spatial access to health services.
CHW Training Facilitators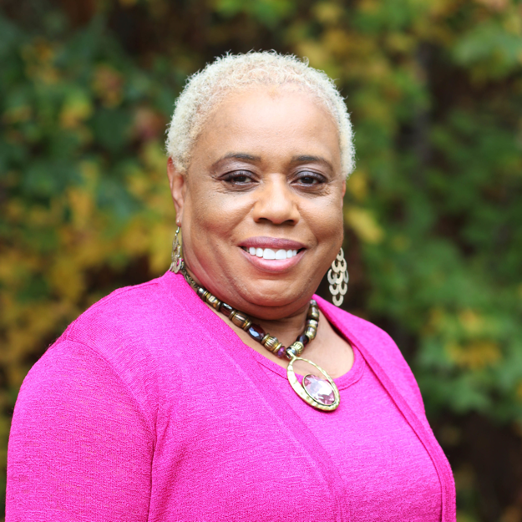 Virginia Berry White, BSW MSW, LMSW, CCHW
Bio
Virginia has made significant contributions to the health and quality of life of women, infants, fathers, and children in rural South Carolina for the past twenty-five years. Her work has included director for a Community-Based program called Family Solutions, a program of the South Carolina Office of Rural Health; Coordinator for the Resource Mothers program with the Department of Health and Environmental Control, and domestic violence & rape survivors with CASA Family Systems. For twenty-two years, Virginia directed 1.4 million-dollar federal projects awarded by Health Resources Services Administration (HRSA). Over the course of the twenty-two years, built a six county-wide consortium to include clinicians.
Virginia grew up in Orangeburg and had first-hand experience with perinatal (around birth) health services as the mother of three children born and raised in the Orangeburg area. This experience gave her insights into rural community dynamics as an African American woman. Services not available to her and system barriers, she has become that voice and advocate for families in under-resourced rural communities. The work done has made all the difference in the success of the program.
Virginia understands the pervasive impacts of poverty, racism, and lack of hope. She understood that too often women who were pregnant did not seek care early in their pregnancy for multiple reasons, including not knowing they were pregnant, women had been pregnant before, the difficulty in getting an appointment, not having transportation, not having health insurance or in need of help applying for Medicaid or other assistance, and lack of faith in the health-care delivery system.
Virginia was one of several statewide members that were instrumental in forming a Community Health Workers Association and has served on the Executive Board. She understands the importance of the concept of a community health worker, for example, a trusted member of the community, understands life's experiences and social determinants of health along with having the ability to serve as a liaison between the health/social service, and the community.
Marek Calhoun, BA, MA, CHW
Bio
Marek resides in Darlington, SC, and has lived in Darlington County since 2001. Marek currently serves as the Director of Social and Community Services for CareSouth Carolina's Community Health Services Division. CareSouth Carolina is a Federally Qualified Health Center (FQHC) in the Pee Dee Region of South Carolina. Marek received his B.A. in Psychology and Criminology from Coker University. He later received an M.A. degree in Community Mental Counseling from Webster University and an M.S. degree in Administration of Justice and Security from the University of Phoenix. Marek is a retired member of the Hartsville Police Department retiring in 2006 where he received several commendations during his time with the Hartsville Police Department.
Marek has been with CareSouth Carolina for the past 13 years beginning his career in its Vantage Point Division which serves as the Pee Dee area Aging and Disability Resource Center (Area Agency on Aging). With Vantage Point Marek served as the Regional Long Term Care Ombudsman for the Pee Dee Region working with residents of long term care facilities and their families. Marek later accepted a position with CareSouth Carolina's Operations Division as a Site Administrator overseeing several medical centers within CareSouth Carolina. Marek was later promoted to the Community Services Manager and then in August of 2019 promoted to Director of Social and Community Services, the position he currently holds. Marek serves on several boards and advisory councils, including the Advisory Council for both the New Beginnings Transitional Women's Shelter and South Carolina Agricultural Worker Health Program. In addition, Marek serves on the Board of Directors for the Darlington County Habitat for Humanities, Chesterfield County First Steps, and South Carolina Community Health Worker Association. Marek is a South Carolina Community Health Workers Ambassador with the Community Health Worker Institute. Marek is also a Behavioral Interventionist, working closely with children and families to provide behavior modification, psychosocial rehabilitation, and family support services.
Marek is a diehard football fan and enjoys cheering on the Las Vegas Raiders. Marek enjoys cooking and spending time with his family, especially his wife Eutashia, who he recently married in May 2019, and his son Messiah who affectionately goes by the nick name "Bubba". When asked what drive and motivates him, Marek says "I want to make a difference in the lives of people, that's what drives me every day; knowing that CareSouth Carolina, my team and I have touched and made a difference in the lives of those in the community we serve."
Bio
Living in Williston in rural Barnwell County, Terri has a passion for meeting the needs of underserved South Carolinians in every county. She has worked as a Victim Advocate and Coordinator of a county Guardian ad Litem program.
As the Director of Healthy Columbia, Terri and her team worked to establish the original CHW credentialing process in South Carolina. She is excited by the progress the SCCHWA is making to improve CHW training and in developing a SCCHWA Credentialing Council to ensure the best quality CHW workforce possible. Terri is also convening a workgroup to address CHW Supervisor training and establish best practices for medical practices working in underserved communities. She advocates vigorously for policies to expand the role of CHWs in South Carolina.
Terri is a farmer, mother of two sons, caregiver, political activist, community organizer, church leader, and kayaker.
Bio
Cartia Higgins has over a decade of experience working in the healthcare field serving in several communities helping the underserved population. She is an experienced community health worker who has developed a passion for helping others. She is also a part of the Community Health Worker National and State Associations.
Furthermore, she sits on the committee board for Girls on the Run, a nonprofit organization in upstate South Carolina. Cartia is passionate about community engagement, building relationships, making connections, and having that authentic relationship with the people she engages with.
Sarah Covington-Kolb, MSW, LMSW, MPH
Bio
Sarah has a Masters in Social Work and a Masters in Public Health from the University of North Carolina at Chapel Hill.
For over nine years, she managed the implementation, training, and research for the CenteringPregnancy model of group prenatal care for over 400 groups in Greenville, as well as more than 20 practice sites around the state. She has gone on to provide training and technical assistance for group prenatal care with Group Care Global in Paraguay and China.
She loves all aspects of public health work, with many communities and agencies. Before CenteringPregnancy, she managed a health collaborative for the Durham County Health Department, coordinated large refugee relief programs in the US and Africa with the International Rescue Committee, led international education seminars in Europe with Internationalt Uddannelses Center, conducted research in Mexico with Milenio Feminista, and assisted Prospect Hill Community Health Center with farmworker health outreach.
Her specialties are facilitative training and education, research coordination, supporting teams through systems change, data collection and analysis, grant writing and reporting, and program implementation. She speaks Spanish and is particularly interested in eliminating health inequities for communities of color here in the US.
She lives in Greenville with her family, too many cats, a garden she always needs to weed, a dance class she has to get to, and many bookshelves.
Subject Matter Experts: Community Health Worker Ambassadors 2020-2021
The University of South Carolina Arnold School of Public Health Community Health Worker Institute (CHWI) is excited about the second cohort of the South Carolina Community Health Worker Ambassadors Program (SC CHW Ambassadors). The South Carolina Community Health Worker Ambassadors Program (SC CHW Ambassadors) is an initiative dedicated to advancing the CHW workforce in South Carolina. The SC CHW Ambassadors Program has a diverse group of Ambassadors to serve each year to provide expertise, advice, and guidance to state-wide partners and fellow CHWs across the state.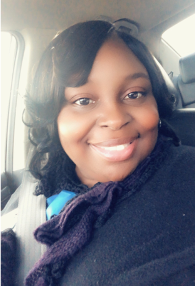 Jaquetta Graham
CareSouth Carolina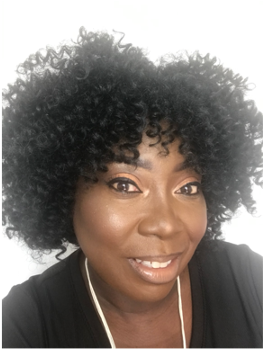 Nessa Logan
N.E.S.S.A. In Your Neighborhood, LLC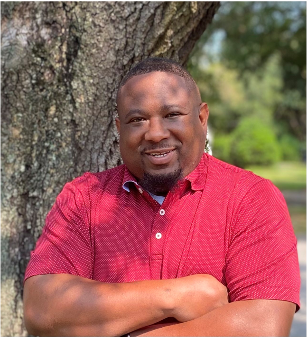 William Garrett
Tidelands Health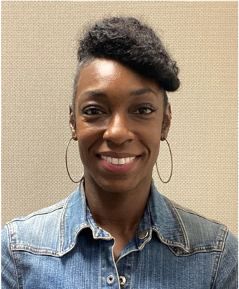 Tiquita Stewart
AccessHealth Tri-County Network
Sharita Sims
Richland County Library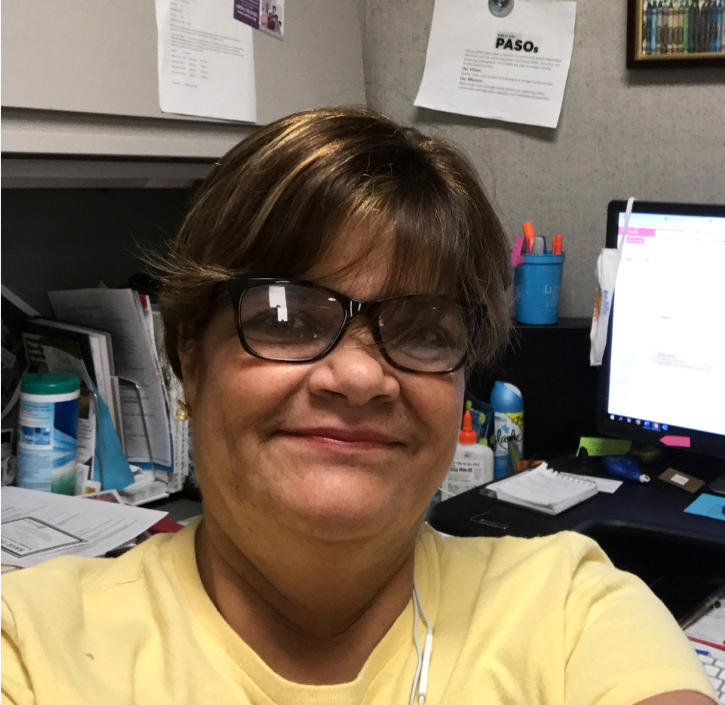 Romaine Anderson
SCORH Family Solutions