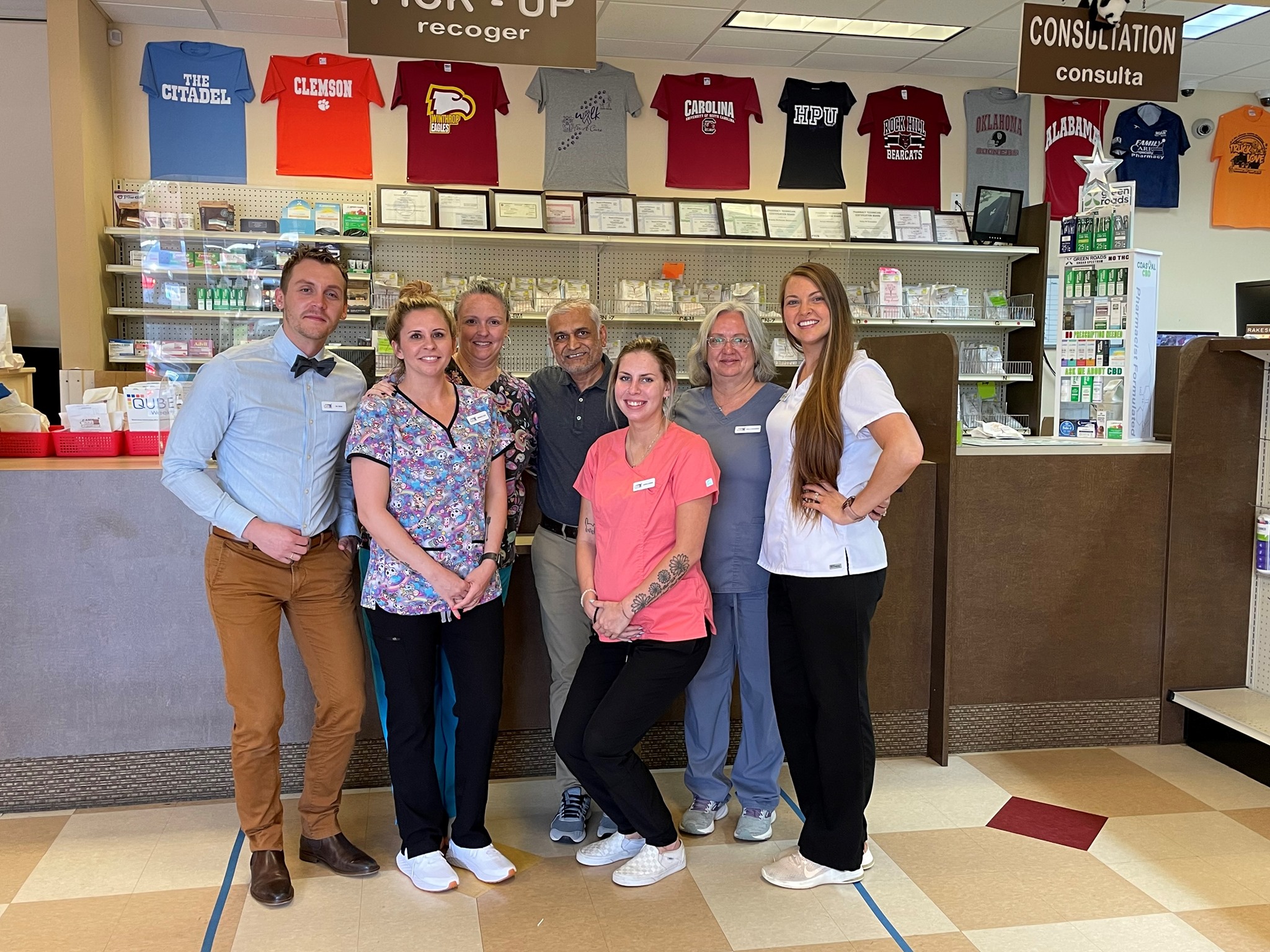 Building the Capacity of South Carolina Community Pharmacies to Intervene on the Social Determinants of Health
Social determinants of health (SDOH) can have a major impact on the overall well-being of individuals. Research has highlighted the role of social determinants (e.g., stress, social isolation, food insecurity) in shaping health, health care access, and medication adherence, as well as the importance of addressing them to achieve greater health equity. Community pharmacies represent an untapped resource for delivering value-based care and are critical access points to our state's most vulnerable residents, especially during health crisis such as the COVID-19 pandemic. Yet, integrating social determinants of health (SDoH) into community pharmacy practice has been slow, with few programs designed to address the SDoH. 
To fill this gap, the Center for Community Health Alignment has partnered with the Community Pharmacy Enhanced Services Network (CPESN®) and CPESN® South Carolina (CPESN® SC) to create and implement a SDOH program for community pharmacy patients.
Our program trains community pharmacy teams on key SDoH, assesses and creates a SDoH care plan, and intervenes on those social determinants to improve patient health. By building the capacity of community pharmacies to intervene on the SDoH, our program formalizes many of the activities that community pharmacists are already doing and leverages their experience, skills, and social trust to improve the health of their patients.
To build the capacity of community pharmacies to address SDoH barriers experienced by their patients, we aim to:
Identify facilitators and barriers to community pharmacies implementing SDoH processes into their workflows.

Develop best practices for implementing SDoH approaches that align with existing pharmacy workflows.

Evaluate the impact of SDoH work conducted in pharmacies in terms of project implementation and patient outcomes.

Explore what model(s) could be used to reimburse pharmacies for SDoH work to promote sustainability.

Refine best practices and tools for unique community pharmacy settings to facilitate scaling to North Carolina and other CPESN pharmacies.