Building the Capacity of South Carolina Community Pharmacies to Intervene on the Social Determinants of Health
Social determinants of health (SDOH) can have a major impact on the overall well-being of individuals. Factors such as education, socioeconomic status, social isolation, and food insecurity are examples of many possible SDOH. The role of social determinants in shaping health, health care access, and medication adherence is noted in research, as is the importance of addressing them to achieve greater health equity.
South Carolina has one of the highest disease burdens in the U.S. and ranks in the lowest 20% of states in life expectancy, disability-adjusted life years, and premature mortality. It also ranks in the highest 20% of states in rates of obesity, hypertension, and diabetes. Health disparities are often even more pronounced in rural areas of the state, where people may have less access to resources that can reduce the impact of social determinants on health and well-being. Examples of SDOH found in rural communities include built environments that are not conducive to physical activity; lack of nearby grocery stores with healthy, inexpensive food options; and difficulties in access to transportation. Those living in rural areas are also less likely to have high-speed internet connection and devices that allow them to connect to the internet, which may lead to further challenges in knowing about or accessing resources.
SDOH can also negatively affect medication adherence. Low socioeconomic status (SES) and food insecurity, for example, can lead to people having to choose between food or medicine. Communication between provider and patient can also lead to non-adherence if the provider does not share related information in a way that the patient understands and accepts, such as explaining things in a way that is not culturally appropriate or is above the level of the patient's health literacy.
To date, few programs have been designed to address the social determinants affecting the health of South Carolina's most vulnerable groups. Taking action to reduce SDOH-related barriers to health and well-being is essential to taking steps toward health equity.
Recruitment and Selection. From the 52 community pharmacies in CPESN® South Carolina's network, 25 were chosen to participate in this program.

Training (Year 1). Within each participating pharmacy, one or more individual is designated as the "champion" to connect with patients regarding SDOH. These individuals previously completed training to become community health workers (CHWs) and then further undergo training modules designed by the USC team about different SDOH: (a) stress and psychosocial resiliency; (b) social isolation and social network deprivation; (c) food insecurity and diet; and (d) household environment and resources. The training will serve to:
(a) educate pharmacy teams on the SDOH, its measurement and relevance to medication adherence;
(b) explore case studies to prompt discussion;
(c) deliver exercises in data analysis and interpretation; and
(d) implement activities involving resource referrals.  Participants will receive certification upon completion.
Implementation (Year 1-3). Once certified, participants will screen their patient pools to identify individuals with complex needs. Pharmacies will reach out to these patients and, if informed consent is given, the patients will be screened for different SDOH using a standard screening questionnaire. Data will be collected and recorded within the CPESN system, and participants will create SDOH profiles of patients. Process maps and resource notebooks, created and tailored by each pharmacy, will be used to connect patients to appropriate resources as determined by SDOH screening. Pharmacy participants will then make referrals using a "warm handoff." Costs associated with the program are recorded.
Evaluation (Year 3). Process evaluations will be ongoing. The outcome evaluation will be conducted in the second half of Year 3. Pre- and post-tests will assess changes in program outcomes.
Scaling (Year 3). During the final phase, we will scale the SDOH capacity-building program to NC and other states identified as ready by CPESN-US.
About CPESN® South Carolina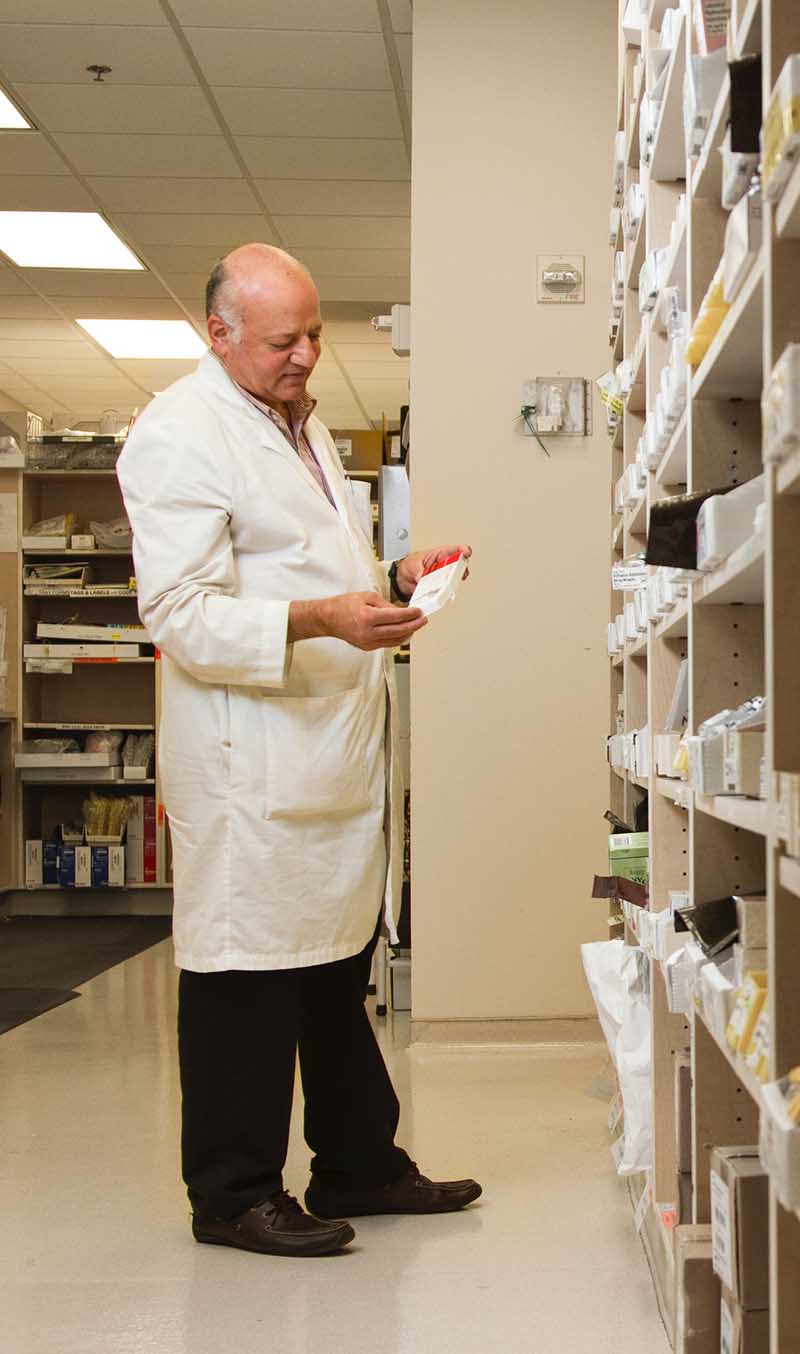 CPESN® – South Carolina Pharmacies
The CPESN® South Carolina is a system of 52 independent pharmacies that have banded together to provide the extra services necessary to improve the health of state residents. With at least one pharmacy in each SC county, network members serve roughly 110,000 SC residents, with most in rural areas, and fill over 2 million prescriptions per year. SC community pharmacies average 4.5 technicians (including deliverers) and 1.5 pharmacists.
Pharmacy employees tend to be long-standing members of their communities and respected and trusted sources of health and medical advice. Community pharmacies represent an untapped resource for delivering value-based care and are critical access points to our state's most vulnerable residents, especially in rural areas. The network is spearheaded by 12 Luminaries who meet monthly to make sure that the initiative continues move forward.
1. CPESN website, https://www.cpesn.com/payors. From 2010 performance analysis of Community Care of North Carolina primary care practices with integrated community-based pharmacy supports. Last accessed: December 11, 2018.
2. Centers for Disease Control and Prevention. Adult Obesity Prevalence Maps. From the Behavioral Risk Factor Surveillance System, 2017. https://www.cdc.gov/obesity/data/prevalence-maps.html Last accessed: December 11, 2018.
3. South Carolina Department of Health and Environmental Control. From the 2011 South Carolina Obesity Report, 2011.https://www.scdhec.gov/sites/default/files/docs/Health/docs/Obesity%20Burden%20Report%202011.pdf. Last accessed: February 17, 2020.
4. Pew Research Center. Digital gap between rural and nonrural America persists, 2019.  https://www.pewresearch.org/fact-tank/2019/05/31/digital-gap-between-rural-and-nonrural-america-persists/. Last accessed: February 17, 2020.
5. Patel, Patel MR, Piette JD, Resnicow K, Kowalski-Dobson T, Heisler M. Social determinants of health, cost-related non-adherence, and cost-reducing behaviors among adults with diabetes: findings from the National Health Interview Survey. Medical care. 2016 Aug;54(8):796.
6. Ferdinand KC, Yadav K, Nasser SA, Clayton‐Jeter HD, Lewin J, Cryer DR, Senatore FF. Disparities in hypertension and cardiovascular disease in blacks: the critical role of medication adherence. The Journal of Clinical Hypertension. 2017 Oct;19(10):1015-24.