Building the Capacity of South Carolina Community Pharmacies to Intervene on the Social Determinants of Health
Social determinants of health (SDOH) (such as stress, social isolation, food insecurity) can have a major impact on the overall well-being of individuals. However, these factors can be complex, and establishing trust is necessary to address the SDOH barriers that individuals may face in an effective and appropriate way.
 For this reason, community pharmacies represent an important, but under-utilized, resource for intervening on the SDOH barriers that affect their communities. Their unique settings organically foster relationships with patients and community members, often through local ownership and maintaining the same key pharmacy staff over time, making it possible for workflows to include quality relationship building with patients and their families.
Community pharmacies are an asset for providing value-based care and serve as critical connections to health services and information for our state's residents, especially in rural areas and during a health crisis such as the COVID-19 pandemic.
 Following the initial phase of the project, described below, we have identified several additional opportunities to further build on what we have learned. For this reason, the project has been extended through June 30th, 2023 to allow us to continue this work with the support of The Duke Endowment.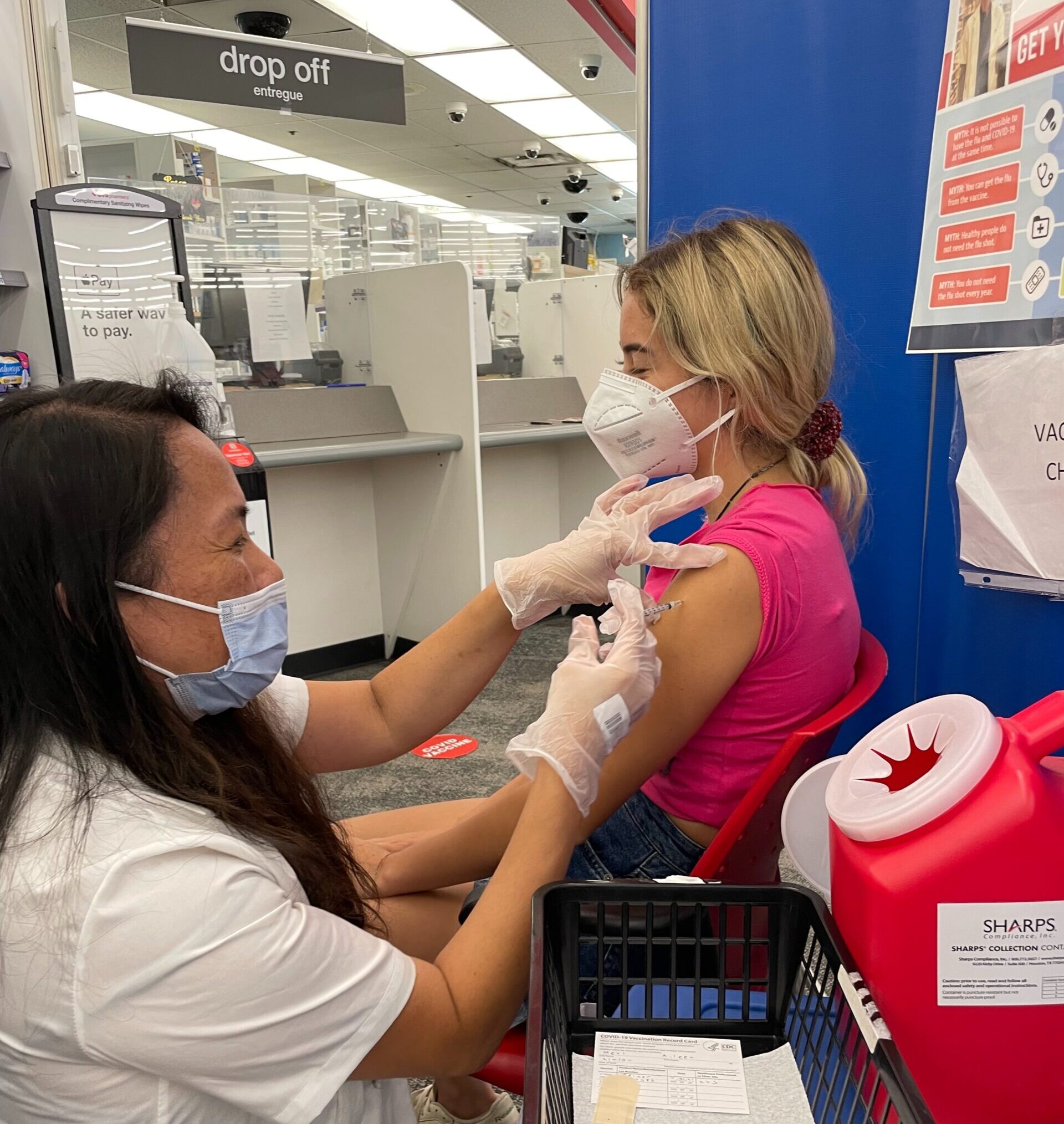 Initial Pilot
The initial phase of the project (2019-2022) served as a pilot through which community pharmacy teams were trained to identify key SDOH, better understand the impacts they have on health and well-being, and then intervene on those social determinants to improve patient health. By building the capacity of community pharmacies to address SDOH, our project worked to establish and test formal processes for many of the activities that community pharmacies are already doing. These activities leveraged their experience, skills, and social trust to improve the health of their patients. Formal processes involved identifying patients' SDOH needs through a brief survey, referring them to appropriate community resources based on the needs identified, and following up with the patient to confirm whether they were able to connect to those resources.
Initial Pilot Goals
To build the capacity of community pharmacies to address SDOH barriers experienced by their patients, we aim to:
Identify facilitators and barriers to community pharmacies implementing SDOH processes into their workflows.
Develop and refine best practices for implementing SDOH approaches that align with existing pharmacy workflows.
Evaluate the impact of SDOH work conducted in pharmacies in terms of project implementation.
Explore what model(s) could be used to reimburse pharmacies for SDOH work to promote sustainability.
Current Focus
Based on learnings gained through the initial pilot, we have finalized a set of best practices for implementing SDOH work in community pharmacy settings. Through the project extension, we will expand on these best practices across the following activities:
1. SDOH Training
Throughout the project, many pharmacies expressed an understanding of what SDOH were, but shared that they were not comfortable having the sensitive conversations that are often required to support related needs. Additionally, there was a need to stratify approaches for different levels of SDOH supports that pharmacies could provide based on their capacity.
Following this feedback from pharmacies, as well as ongoing SDOH work across South Carolina, we plan to develop a training on SDOH which would be available to community pharmacies and other individuals or organizations who may benefit. The training would utilize either a live virtual format and/or a "roadshow" format which would be provided at relevant conferences, summits, professional meetings, and other settings as appropriate. In alignment with the other trainings offered by CCHA, it would include both educational and applied pieces (e.g., role plays, facilitated dialogue, text resources, etc.) and designed for sustainability beyond the project period. Finally, it would clearly extrapolate what appropriate approaches could look like at different levels of engagement, helping to ensure that resulting efforts were aligned with the capacity of those aiming to integrate this type of work.
2. Manuscript Writing
Currently, a manuscript is in progress which is intended to detail the project from an implementation science perspective. It is planned to include sections on original project setup, development of a change package to support a quality-focused approach, and the best practices and lessons learned.
3. Pharmacy Technician/Community Health Worker Cross-Training
Throughout the course of the project, our team was connected to other groups which have a vested interest in providing training for pharmacy technicians to become community health workers (CHWs). We are communicating with existing curriculum creators and other potential partners to form cross-collaborations as needed, as well as working to identify what next steps would be needed to bring this type of training opportunity to the Carolinas.
—–
With this foundation, we will continue engaging with key stakeholders to identify further opportunities to formally support community pharmacies in this work, building on their strength and mutual trust to help community members address social needs.
If you are interested in learning more about this project or partnering with us, we welcome your input! Please contact Alex Scott at aescott@email.sc.edu.