About Us
Housed at the University of South Carolina Arnold School of Public Health, the Center for Community Health Alignment has a strong understanding of health equity and the impact social determinants play on health.  Based on that understanding, the Center prioritizes constant involvement in catalyzing positive change. Our mission at the Arnold School of Public Health Center for Community Health Alignment (CCHA) is to use evidence-based models and meaningful engagement strategies to co-create solutions with community leaders that address health inequities.
Contact Us
Catalyze
Catalyze community leadership built from relationships of trust, enhancing assets and strengthening leaders' capacity to drive their priorities forward

Engage
Engage with communities beyond formal structures – building mechanisms to ensure that those impacted by inequities are engaged and empowered to lead solutions

Align
Facilitate the authentic alignment of grassroots, grassmiddle, and grasstops resources and ideas to maximize opportunities for equitable health

Operationalize
Work alongside community leaders to operationalize paths and processes to improve social determinant gaps and health inequities

Inspire
Identify, expand, and inspire best practice models that enhance overall community health and wellbeing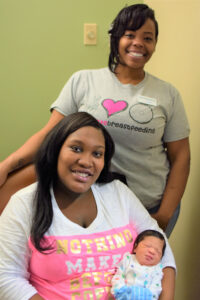 We believe in advancing community health alongside and guided by community members themselves. We practice humility in our approach, and value the expertise of those with lived experience.
Community Health Workers and other community leaders catalyze change at the individual, community, and systems levels. These leaders often understand and have the ability to impact the root causes of health issues and transform the way health happens.
We believe that all individuals and communities have strengths and assets that they can utilize to overcome barriers and challenges. We know that in order to catalyze real change, those assets need to be recognized and celebrated.
We believe that every person deserves the opportunity to be healthy and it is our responsibility to help address systemic issues that affect some populations differently than others. We are called to use our voices and bring forward the voices of those we serve to speak to inequities and be part of the solution to change them.
Sustainable change doesn't happen in a vacuum. We believe that by aligning our work and values with other organizations and leaders we will make more progress. As an old African proverb says, "If you want to go fast, go alone. If you want to go far, go together."