Julie Smithwick, Executive Director
Bio
Julie Smithwick has over twenty-five years of experience working alongside communities and families to find solutions to address health and social inequities. Trained as a Community Health Worker in Ecuador, Julie founded and led PASOs, a community-based organization that works alongside community leaders to promote change through collective action. While leading PASOs' statewide team of Community Health Workers, Julie helped found the South Carolina Community Health Workers Association in 2014. Julie is a member of the state leadership team of the Alliance for a Healthier South Carolina where she leads the statewide Health Equity Action Team. Julie is also on the Boards of Directors of various organizations including the National Association of Community Health Workers, Cooperative Health, and the Blue Ridge Institute for nonprofit leaders. Julie is passionate about meaningful community engagement, leadership development and addressing racism and health inequities.
Andrea Heyward, 
Deputy Director
Bio
Andrea Heyward has over a decade of experience working in the public health and health care sectors. She has supported the efforts of numerous community-based and health care organizations providing expertise in areas of community health, adolescent health, maternal and child health, women's health, rural health and the integration of evidence-based models to include the Community Health Worker (CHW) model. She is an experienced program manager and capacity-building professional; having established skills as a technical assistance provider, quality improvement coach, and trainer. She is also an experienced grant writer and reviewer. Andrea is most proud of her work as a health educator, working alongside community health workers across the state to improve access to prevention education, resources and health care services.  Her passion for health equity and utilizing the strengths of communities to foster change brought her to the Center for Community Health Alignment.
Andrea completed a Master of Health Science degree in Health Education and Health Communication from Johns Hopkins Bloomberg School of Public Health in 2010. She received additional certification in Health Communication with a focus in social and behavior change communication. Andrea is also proud alumni of the University of South Carolina, having received a Bachelor of Arts in Experimental Psychology and minor in Health Promotion, Education and Behavior. She is also a Master Certified Health Education Specialist.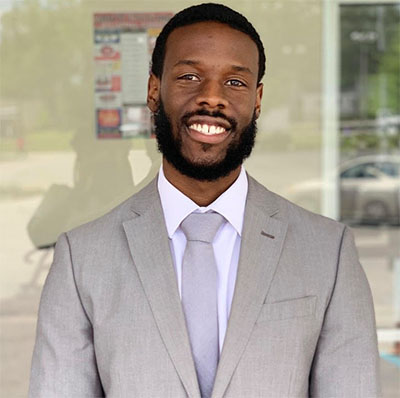 Dom Francis, 
Training Coordinator
Bio
Dom Francis is the Training Coordinator for the Center for Community Health Alignment within the University of South Carolina's Arnold School of Public Health. He brings to the table over 4 years nuanced public health experience in areas including fitness, qualitative evaluation, and workforce development. As the Training Coordinator, Dom's primary role is to develop curricula and facilitate training for the Center's anchor initiative, the Community Health Worker Institute. The institute currently offers Community Health Worker Core Competency Training which was approved by the South Carolina Community Health Worker Credentialing Council. Dom is excited to spearhead the Institute's offering of this training and looks forward to developing and delivering specialty track training in the near future.
Dom also serves as an active member of the South Carolina Community Health Worker's Association and is a part of the SCCHWA Annual Conference Subcommittee. Further supporting a mission focused on collaborative effort and improving the health of the community, Dom serves as a co-chair for the Community-Based Organization subcommittee within the 2020 Census Complete Count Committee for the City of Columbia. Dom is a two-time Gamecock. At USC, he received both his Bachelor's of Science in Exercise Science and Masters in Public health: Health Services, Policy, and Management emphasis. With a passion for studying and addressing public health issues within his home state, Dom fully supports the center's mission of "Working together to magnify equitable health."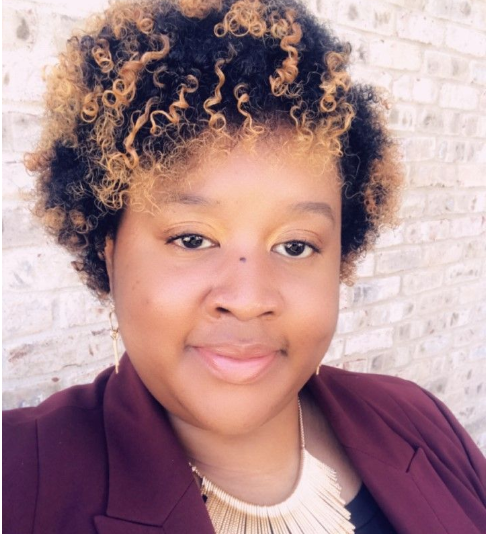 Kim Rawlinson, 
Community Health Worker Specialist 
Bio
Kimberly brings over ten years of experience to CCHA in health disparity reduction by fostering community outreach and engagement in underserved and rural communities in South Carolina. She has spent most of her public health career working with academic and community-based organizations coordinating and conducting cancer-related community outreach programs. As the Community Health Worker Specialist, Kimberly's primary role is to coordinate a community-based research project centered on meaningful community engagement, assist with integration of the community health worker (CHW) model into organizations and health systems, and provide support to CHWs and organizations.
Kimberly is a graduate of the University of South Carolina's Arnold School of Public Health, where she received a Master's Degree in Public Health. She received a Bachelor of Science Degree in Biology from Tuskegee University.
She enjoys working for and collaborating with organizations whose focus is to improve health equity for all people. It is through the CCHA that Kimberly believes that she can bring about change and help to bring a voice to those who are most affected by health inequities.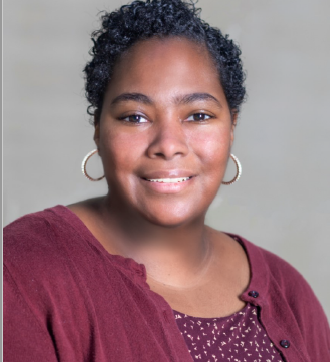 Melody Meanor, 
Training Specialist 
Bio
Melody was born and raised in Brooklyn, NY. Currently, she resides in Columbia, SC. She has a bachelor's in social work and a master's in health care administration. Melody developed a passion for helping others in her childhood. She saw many people in her personal life as well as her community who were affected by health and social disparities which ultimately shaped her career path. Professionally, she spent the first seven years of her career working in the field of social services working in psychiatric hospitals, residential treatment facilities for youth, department of social services, memory and skilled nursing care, and medium security correctional institution.
In 2011, she transitioned her career to the health care industry by working for multiple affiliates at Planned Parenthood as well as working privately for a local OB/GYN office. Additionally, she spent most of her life volunteering and most recently she has had the opportunity to serve for AmeriCorps Vista program for the service year of 2019-2020 at ReGenesis Health Care. During her AmeriCorps service she was provide support in the areas of quality, risk management, and community-health programming. She is excited to be apart of University of South Carolina School of Public Health – Center for Community Health Alignment (CCHA) and to work with such a passionate and dedicated team.
Sarah Covington-Kolb, MCH Program Coordinator  
Bio
Sarah has a Masters in Social Work and a Masters in Public Health from the University of North Carolina at Chapel Hill.
For over nine years, she managed the implementation, training, and research for the CenteringPregnancy model of group prenatal care for over 400 groups in Greenville, as well as more than 20 practice sites around the state. She has gone on to provide training and technical assistance for group prenatal care with Group Care Global in Paraguay and China.
She loves all aspects of public health work, with many communities and agencies. Before CenteringPregnancy, she managed a health collaborative for the Durham County Health Department, coordinated large refugee relief programs in the US and Africa with the International Rescue Committee, led international education seminars in Europe with Internationalt Uddannelses Center, conducted research in Mexico with Milenio Feminista, and assisted Prospect Hill Community Health Center with farmworker health outreach.
Her specialties are facilitative training and education, research coordination, supporting teams through systems change, data collection and analysis, grant writing and reporting, and program implementation. She speaks Spanish and is particularly interested in eliminating health inequities for communities of color here in the US.
She lives in Greenville with her family, too many cats, a garden she always needs to weed, a dance class she has to get to, and many bookshelves.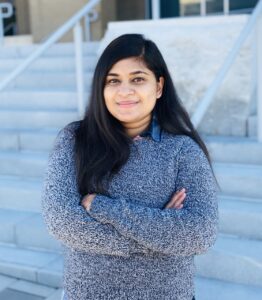 Dakshu Jindal, 
Graduate Assistant
Bio
Dakshu Jindal is a doctoral student in the department of Health Services Policy and Management at the Arnold School of Public Health, University of South Carolina. She received her masters and bachelor's degree in Economics and has over 4 years of work experience in health policy and financing in developing countries such as India and the Philippines. Her research interest includes tobacco cessation, maternal and child health, community health and spatial access to health services.