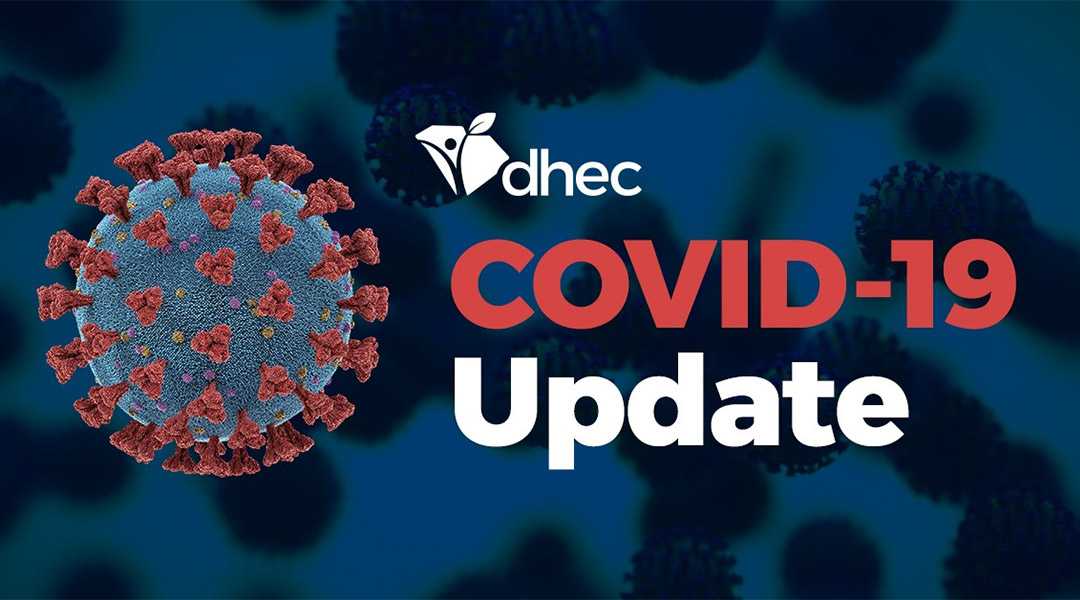 COVID-19 vaccines are now available in South Carolina to help prevent this infectious disease. The South Carolina Department of Health and Environmental Control (DHEC) is encouraging everyone to continue wearing masks, staying physically distant, avoiding crowds – and to get vaccinated as soon as your turn comes. Visit the DHEC website to learn when you will be able to be vaccinated and more information about CoVID-19.
COVID-19 Vaccines –Phases in which vaccines will be disseminated 
COVID-19 Vaccine Frequently Asked Questions -Questions related to vaccine development, availability, and handling
COVID-19 Information – Statistics related to increased resources, testing, and rates in the state of South Carolina
COVID-19 Frequently Asked Questions – Questions about symptoms, social distancing, and more
Have a general question about COVID-19? Call the DHEC Care Line at 1-855-472-3432 between 8 a.m. and 6 p.m. daily.