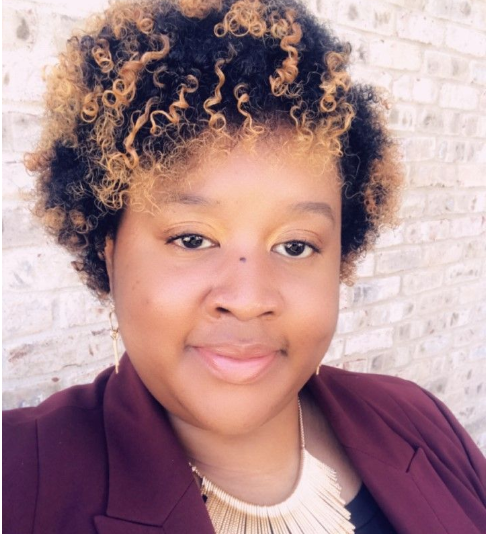 Kim Rawlinson, Community Health Worker Specialist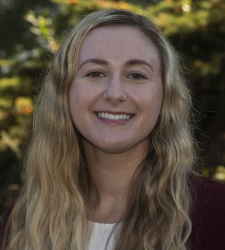 Alex Scott, Special Projects Coordinator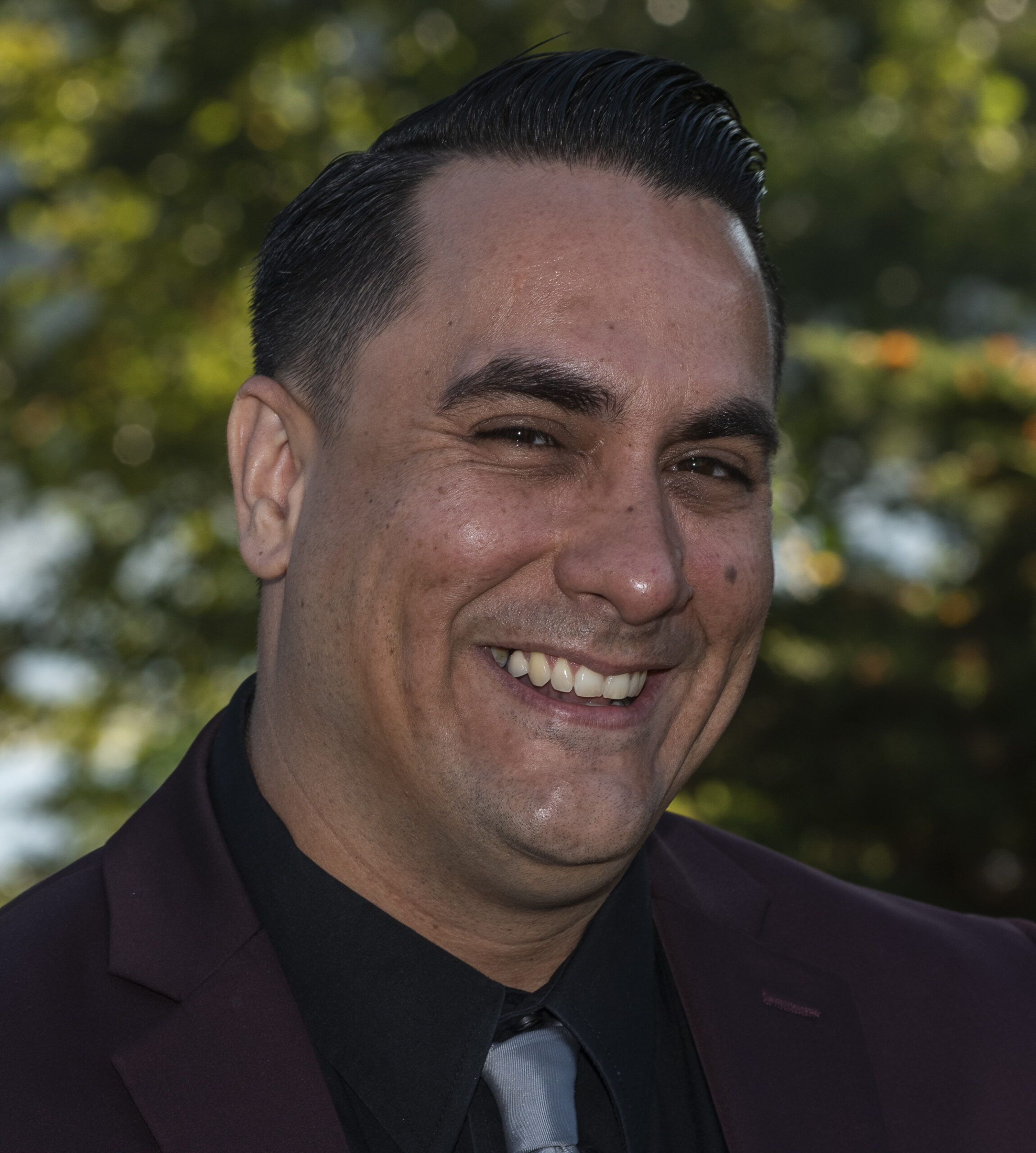 Mike Young, Director of Equity, Diversity, and Inclusion
Whitney Davis, CHW Researcher in Darlington County, SC
LaShandra Morgan, CHW Researcher in Orangeburg County, SC
Kim Rawlinson
Kimberly brings over ten years of experience to CCHA in health disparity reduction by fostering community outreach and engagement in underserved and rural communities in South Carolina. She has spent most of her public health career working with academic and community-based organizations coordinating and conducting cancer-related community outreach programs. As the Community Health Worker Specialist, Kimberly's primary role is to coordinate a community-based research project centered on meaningful community engagement, assist with integration of the community health worker (CHW) model into organizations and health systems, and provide support to CHWs and organizations. Kimberly is a graduate of the University of South Carolina's Arnold School of Public Health, where she received a Master's Degree in Public Health. She received a Bachelor of Science Degree in Biology from Tuskegee University. She enjoys working for and collaborating with organizations whose focus is to improve health equity for all people. It is through the CCHA that Kimberly believes that she can bring about change and help to bring a voice to those who are most affected by health inequities.
Mike Young
Mike moved to South Carolina from California in 2011 to study cultural anthropology at UofSC and conducted research with remote indigenous communities in the jungles of Guatemala spending almost an entire year living with them participating in typical daily life activities to better understand their experiences. Earning the trust of entire communities, being the only outsider, and collaborating in ways that supported them in ways that worked best for them became second nature. Mike got his masters in 2013 and after reaching ABD status in his doctorate program finishing all his coursework with a 4.0 throughout his graduate school career, he decided to leave academia. Mike wasn't interested in only studying community, how people connect, share, support, and understand one another. He is passionate about putting these principles into action and positively impact the livelihoods of others. Mike Young is now the Director of Equity, Diversity, and Inclusion at the Center for Community Health Alignment and PASOs under the Arnold School at Public Health at the University of South Carolina.
Previously Mike was the Co-Interim Executive Director and Director of Capacity Building at PASOs where he worked to strengthen South Carolina's Latinx communities by overseeing and supporting a statewide team of Community Health Workers/Promotores and strengthening networks in their ability to address the strengths and needs of the community through trainings, technical support, and customized support for partners and coalitions. Mike is also a Fellow of the Diversity Leaders Initiative at the Riley Institute, a Board of Directors Member for South Carolina Community Economic Development (SCACED), and a member of several equity and inclusion coalitions, and regularly gets invited by state, regional, national, and local governmental and nongovernmental entities to speak about diversity, equity, inclusion, implicit bias, anti-racism, and other social issues. Other interesting bits of info about Mike– his mom is from El Salvador, he lived in Puerto Rico, he is a poet, he used to keep bees, he has a giant tortoise, he won the okra eating contest at the Irmo Okra Strut six years in a row, and he is the singer of a socially conscious rock band- The Haves.
Alex Scott
Alex's background is broad, with experiences ranging from working to mitigate human-elephant conflict in Myanmar to planning and implementing an improved sexually transmitted infection testing process at UofSC's Student Health Center. Through her experiences, Alex has gained and enhanced skills that she now applies to help advance the Center for Community Health Alignment's (CCHA) work, including areas such as project management, program coordination, interdisciplinary communication, qualitative and quantitative data management, and translating research into tangible action items.
Alex received her Master of Public Health degree from UofSC's Arnold School of Public Health and her Bachelor of Science degree in Psychology from Clemson University. She became passionate about finding sustainable, empowering, and engaging ways to address social determinants of health and health inequities while in graduate school. Alex completed her graduate practicum with the Center for Community of Health Alignment, during which her passion for addressing health inequities continued to deepen as she saw CCHA's mission and thorough, innovative approach in action. She is excited to serve as the Special Projects Coordinator and further CCHA's health equity work alongside such a passionate team.
LaShandra Morgan
LaShandra Morgan is a health educator who works with the South Carolina Department of Health & Environmental Control-Lowcountry Community Systems Team to assists communities in reducing the incidence and prevalence of chronic disease and to work on policies, systems, and environmental (PSE) changes. She holds a Bachelor of Science degree in Biology and Chemistry, a Master of Public Health degree, and is currently finishing her Doctor of Education degree.
LaShandra believes that everyone deserves to have the best quality of life possible regardless of who they are, where they are from, or their level of income. For this reason, she makes sure to weave health equity into every project she takes on.
LaShandra is proud of the collaborative work she has done with the Bamberg County Community Rural Arts Work League (CRAWL) to improve the health of those that live in Bamberg County, SC through pedestrian planning, park revitalization, etc.; the Healthy Tri-County Diabetes Coalition to help expand the National Diabetes Prevention Program into the rural pockets of the Berkeley, Charleston, Dorchester Counties, and her drug/tobacco prevention work through Smoke-Free Lowcountry and the Berkeley County Prevention Board.
LaShandra is most proud of her work with healthy food access. She has been able to achieve increasing healthy food access with low-income and rural populations by helping to establish and a non-profit organization called Growing COB who has teamed up with Eat Smart Move More SC, the Tri-County Health Network, and the South Carolina Association for Community Economic Development (SCACED), various libraries, as well as others to increase healthy food access through community gardening in low-income communities and food deserts. LaShandra has also had experience with starting food pantries and transforming food pantries into "healthy" food pantries. LaShandra explains that while food pantries are in the business of alleviating hunger, they simultaneously increase people's risk of chronic disease and decrease health outcomes because a lot of the food that is donated and distributed is unhealthy. Because of this phenomenon, LaShandra links food pantries with local farmers and coordinates gleaning efforts so that food pantries can give away fresh produce.
Whitney Davis
Whitney Davis is from Hartsville, SC and graduated from Mayo High School for Math, Science, and Technology in 2004. From there she went to college and attended Coastal Carolina University, graduating in 2008 with a Bachelor of Science degree in Political Science with a minor in Communications. Whitney previously worked with Teen Pregnancy Prevention in Chesterfield, SC. There she gained experience with youth, reproductive health education, contraceptive use, and planned and unplanned pregnancies. Whitney is currently a member of the University of South Carolina Arnold School of Public Health Community Health Worker Ambassador Program and a graduate of the 2019-2020 Leadership Hartsville Class. In addition, she is the Community Health Manager and lead Family Planning Health Worker for Darlington County First Steps in Hartsville, SC.
Whitney is passionate about working with and advocating for the community and providing needed resources with a special emphasis on connecting with mothers.